Face of Trésor Kaia Gerber introduces an emerging generation to a reimagined classic at a star-filled event in the German capital.
Though deeply-rooted in Swiss watchmaking tradition, OMEGA is a brand forever on the move and unafraid to take risks. This year's thoroughly-modern makeover of the classic Trésor is a perfect example of OMEGA's willingness to embrace the new.
Discover the Trésor Collection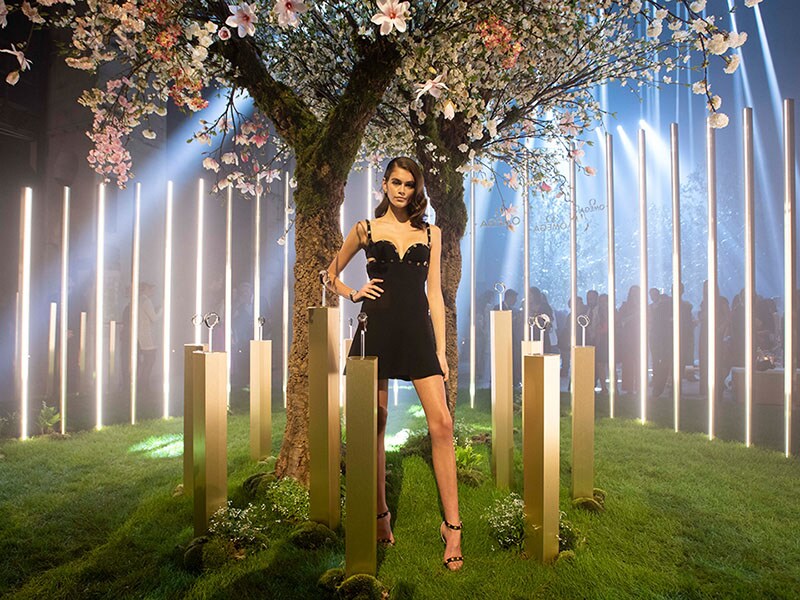 In line with the 2018 collection's sleek contemporary design, OMEGA hosted a very different kind of celebration: a flying dinner in Berlin, with a touch of industrial chic. The very untypical event was attended by a guest with her own unique take on luxury – Kaia Gerber.
For the Trésor event, the stark concrete interior of Berlin's Kraftwerk was transformed into a space filled with light, music and magic. As a straight path to the diamond-paved watches would have been a little too easy, the evening began with a pre-dinner challenge. Guests entered the exhibition space through a specially constructed maze, with various rooms leading off to surreal fairy tale scenes, fun photo opportunities and all sorts of weird-yet-wonderful distractions.
Embracing the city's bohemian spirit, OMEGA left the departure time open and the event was carried along by its own momentum well into the small hours.
By downloading the above image, I confirm that I have read and accept the Terms of Use for image downloads.
The photographs made available in this database free of charge are copyrighted and are to be used exclusively for editorial purposes. Any other use, in particular of a commercial nature, is prohibited. The photographs may not be modified except to the extent it is absolutely necessary for their publication, such as with respect to size. The following copyright notice must be added to any photograph used: " © OMEGA Ltd. " All rights reserved. The photographs are to be used exclusively in connection with the watch manufacturer OMEGA Ltd. and/or its watches.