Back
An intimate evening with a truly stylish ambassador
OMEGA brand ambassador Eddie Redmayne was the guest of honour last night at a VIP event that celebrated the boutique arrival of the highly anticipated OMEGA Globemaster Annual Calendar.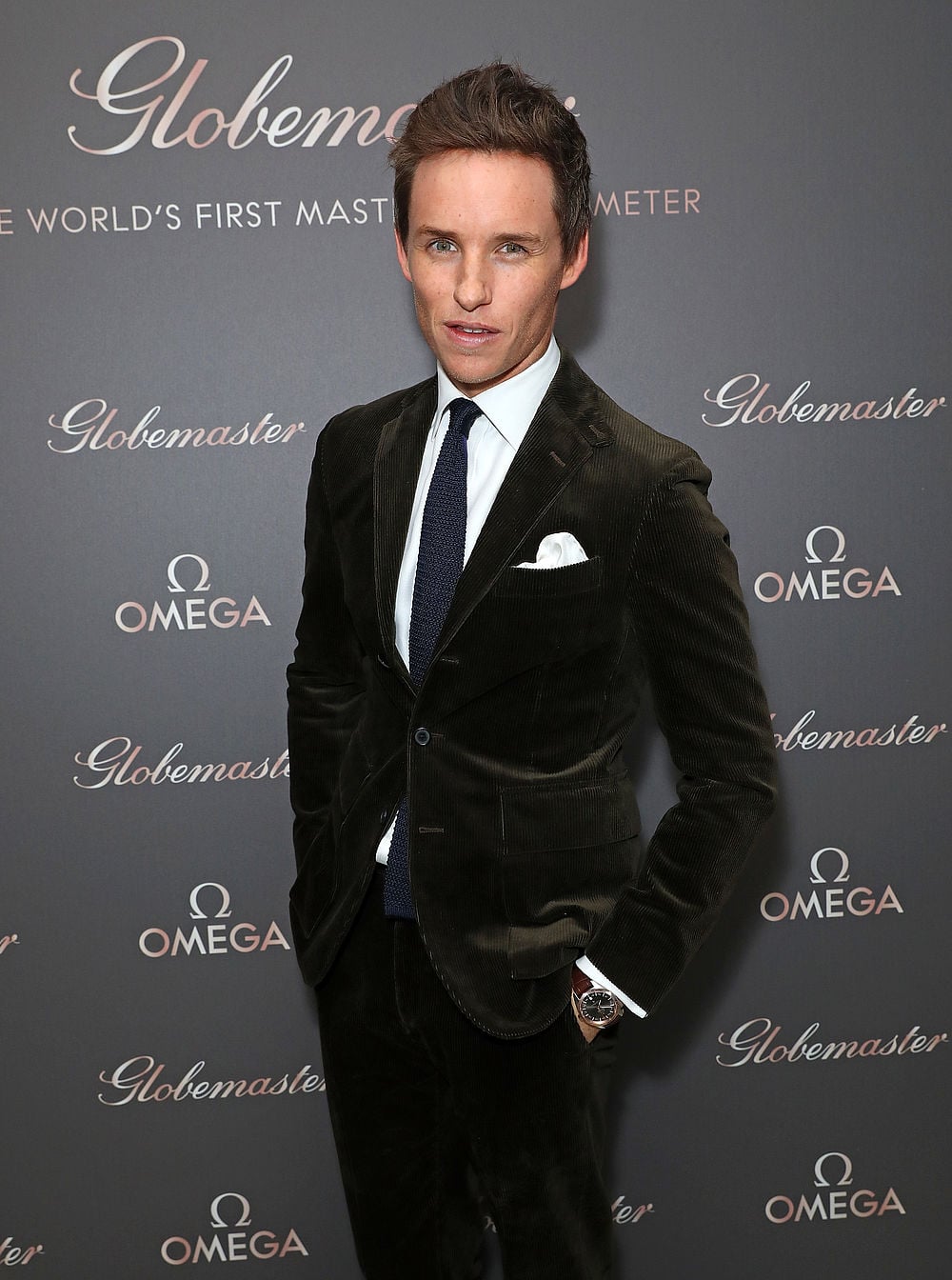 The intimate evening of drinks and dinner began with a champagne reception in the iconic Blue Bar at The Berkeley Hotel. Eddie Redmayne was joined by his beautiful wife Hannah and a variety of stars from sport, stage and screen.
Guests were then invited into the 2 Michelin starred restaurant MARCUS which acted as a stunning backdrop for the intimate four course dinner specially designed by friend of OMEGA, Marcus Wareing.
Eddie Redmayne has been the face of OMEGA's Globemaster advertising campaign. When asked about his experiences with the brand over the past year, Eddie replied, "It's been the most wonderful year. My wife and I got to watch beach volleyball on Copacabana beach in Rio, which kind of takes the biscuit. It's been a great privilege and I'm a huge fan of this particular watch, the Globemaster. It's based on a late 1950s design, it's super elegant, it's beautifully understated and I feel very proud to be part of the OMEGA family."
President and CEO of OMEGA, Raynald Aeschlimann, led the celebrations in London and commented on how much the brand enjoys working with Eddie. "OMEGA is a special brand, not only for us but for all the people supporting us. We bring a lot of emotion and value to what we do. We like people in our team to have a lot of emotion and who are hard-working and have achieved something in their life, but who also have values in the way they are with people and the way they treat our customers. We are thrilled to have Eddie in the family with us. It's a privilege for us just to have Eddie as an OMEGA ambassador. For me he is not only an ambassador, he's also a friend. "
From his visit to the Rio Olympic Games in August to this stylish London event in December, the evening capped off a wonderful year for OMEGA's close relationship with Eddie Redmayne.
xx/xx
Legend filled by javascript with data-legend attributes
Download Hi-res image (

0000x0000

)
By downloading the above image, I confirm that I have read and accept the Terms of Use for image downloads.
The photographs made available in this database free of charge are copyrighted and are to be used exclusively for editorial purposes. Any other use, in particular of a commercial nature, is prohibited. The photographs may not be modified except to the extent it is absolutely necessary for their publication, such as with respect to size. The following copyright notice must be added to any photograph used: " © OMEGA Ltd. " All rights reserved. The photographs are to be used exclusively in connection with the watch manufacturer OMEGA Ltd. and/or its watches.