An adventurous group of international stars has joined OMEGA to experience the Olympia Bob Run in St. Moritz, Switzerland.
OMEGA is the Official Timekeeper of the Olympic Games and is renowned for its precision, expertise and unrivalled timing in both summer and winter events. To share one of the most fast-paced experiences in sport, OMEGA gave their invited line-up of celebrities a thrilling bobsleigh run from the top to the bottom of the 1,722 metre track.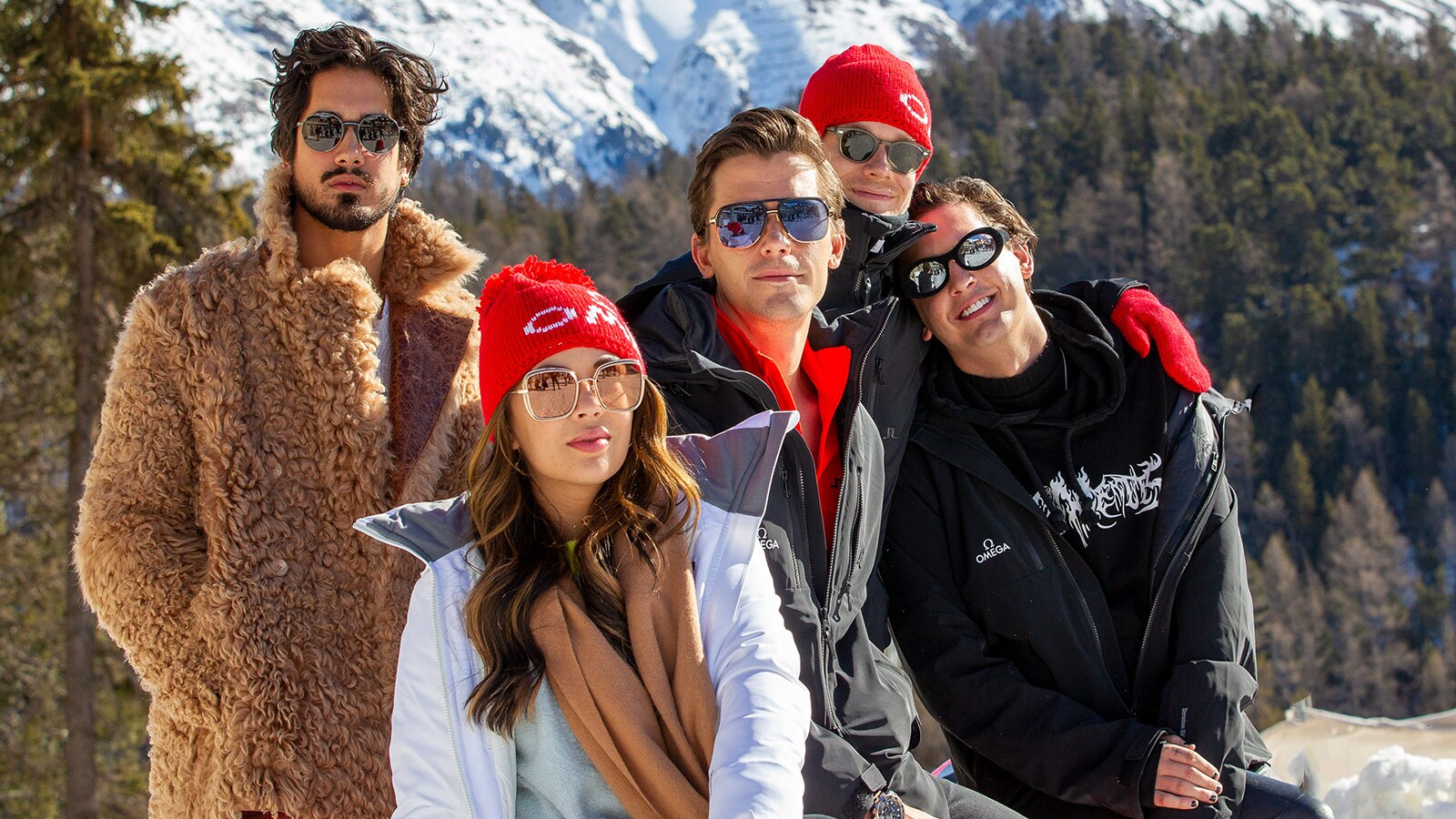 Avan Jogia, Janel Parrish, Antoni Porowski, Alfie Allen and Damon Baker
By downloading the above image, I confirm that I have read and accept the Terms of Use for image downloads.
The photographs made available in this database free of charge are copyrighted and are to be used exclusively for editorial purposes. Any other use, in particular of a commercial nature, is prohibited. The photographs may not be modified except to the extent it is absolutely necessary for their publication, such as with respect to size. The following copyright notice must be added to any photograph used: " © OMEGA Ltd. " All rights reserved. The photographs are to be used exclusively in connection with the watch manufacturer OMEGA Ltd. and/or its watches.
The five stars included: Alfie Allen (actor); Damon Baker (celebrity artist); Avan Jogia (actor); Antoni Porowski (TV personality and actor); and Janel Parrish (actress).
As OMEGA recently launched an eyewear collection, Janel Parrish, Antoni Porowski and Avan Jogia chose to make the rapid descent wearing the brand's luxurious new sunglasses.
Not only is the Olympia Bob Run in St. Moritz the oldest in the world, but it is also the only one that is naturally refrigerated. It has hosted bobsleigh events at the Olympic Games in 1928 and 1948 and, most recently, was used for the Winter Youth Olympic Games Lausanne 2020, and several IBSF World Cup races. Both events were officially timed by OMEGA.