Breadcrumb
Back
Opening a Hometown Boutique
Visitors to Biel can now enjoy the complete OMEGA experience, from exploring its legacy to shopping its latest models.
OMEGA's newest Boutique has now opened at the watchmaker's home in Biel/Bienne, marking the final stage in a major development that includes a spectacular new museum and state-of-the-art factory. This exceptional store (opening hours) now means that anyone wishing to immerse themselves in all things OMEGA can now do so in one day and at one place.
With 278sqm of floor space, all of OMEGA's current watches, fine jewellery and accessories are on display in the Boutique. As well as this extensive selection of product choices, there is also the benefit of full Customer Service, providing an efficient on-hand expertise for all OMEGA needs.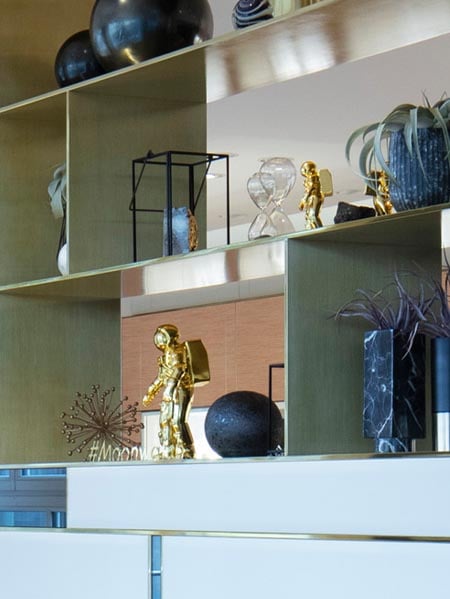 Just a short stroll away is an opportunity for guests to explore the legend behind their purchases. The new Museum, a stunning, light-filled space at OMEGA's campus "La Cité du Temps", tells the fascinating story of the global watchmaker through immersive movies, compelling displays and fun interactive experiences. Completing this ultimate visit to the new boutique and museum, the site in Biel is also home to OMEGA's impressive, eco-friendly factory, where all of the brand's watches are made and tested.
Find directions and opening hours
Find directions and opening hours