Constellation LADIES' COLLECTION
Constellation
The Constellation Collection for Ladies
In 1982, OMEGA launched the Constellation Manhattan, the watch that introduced the instantly-identifiable "Griffes" or claws. The popular collection was completely re-designed in 2009, attracting a whole new generation of Constellation wearers.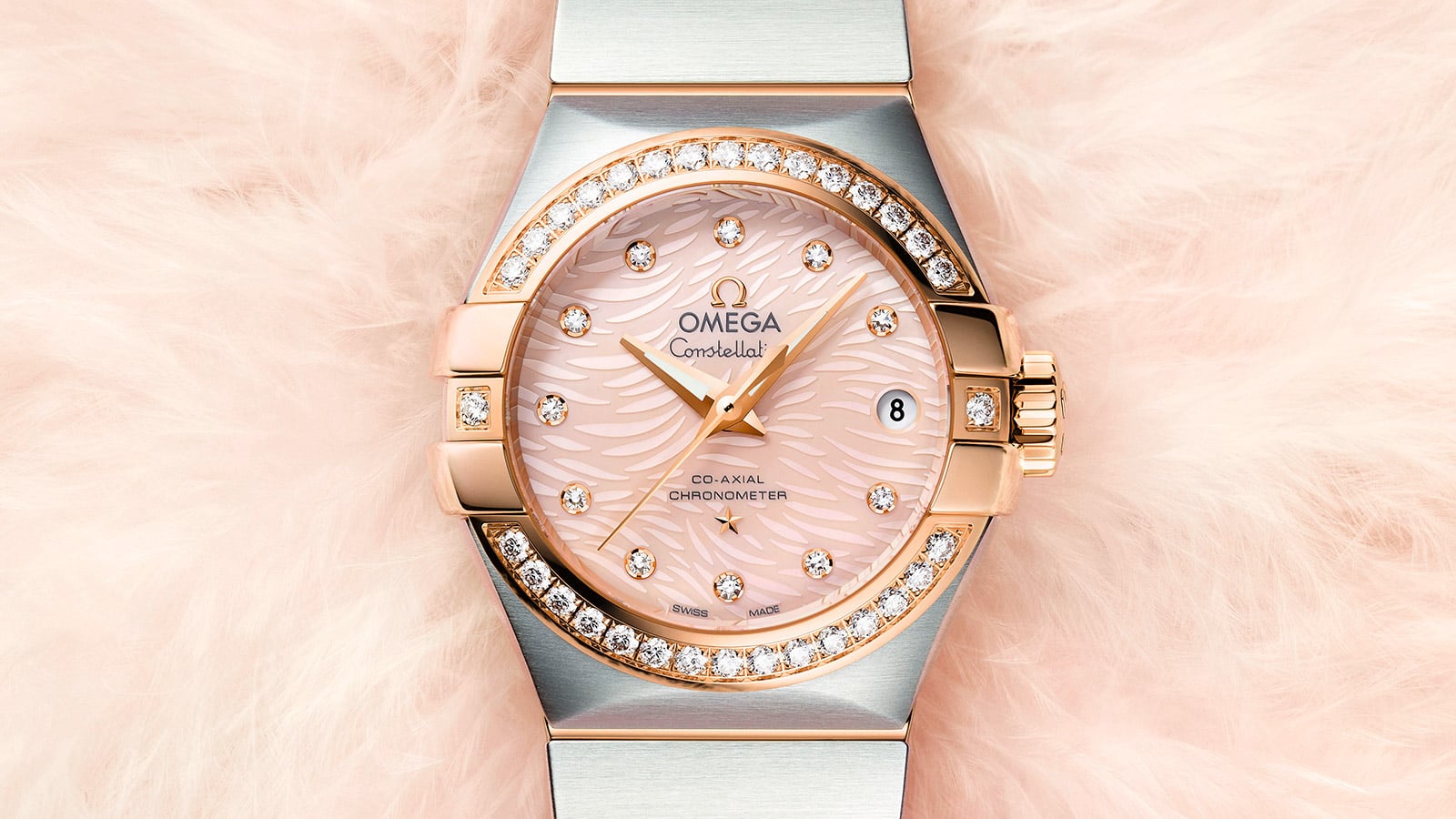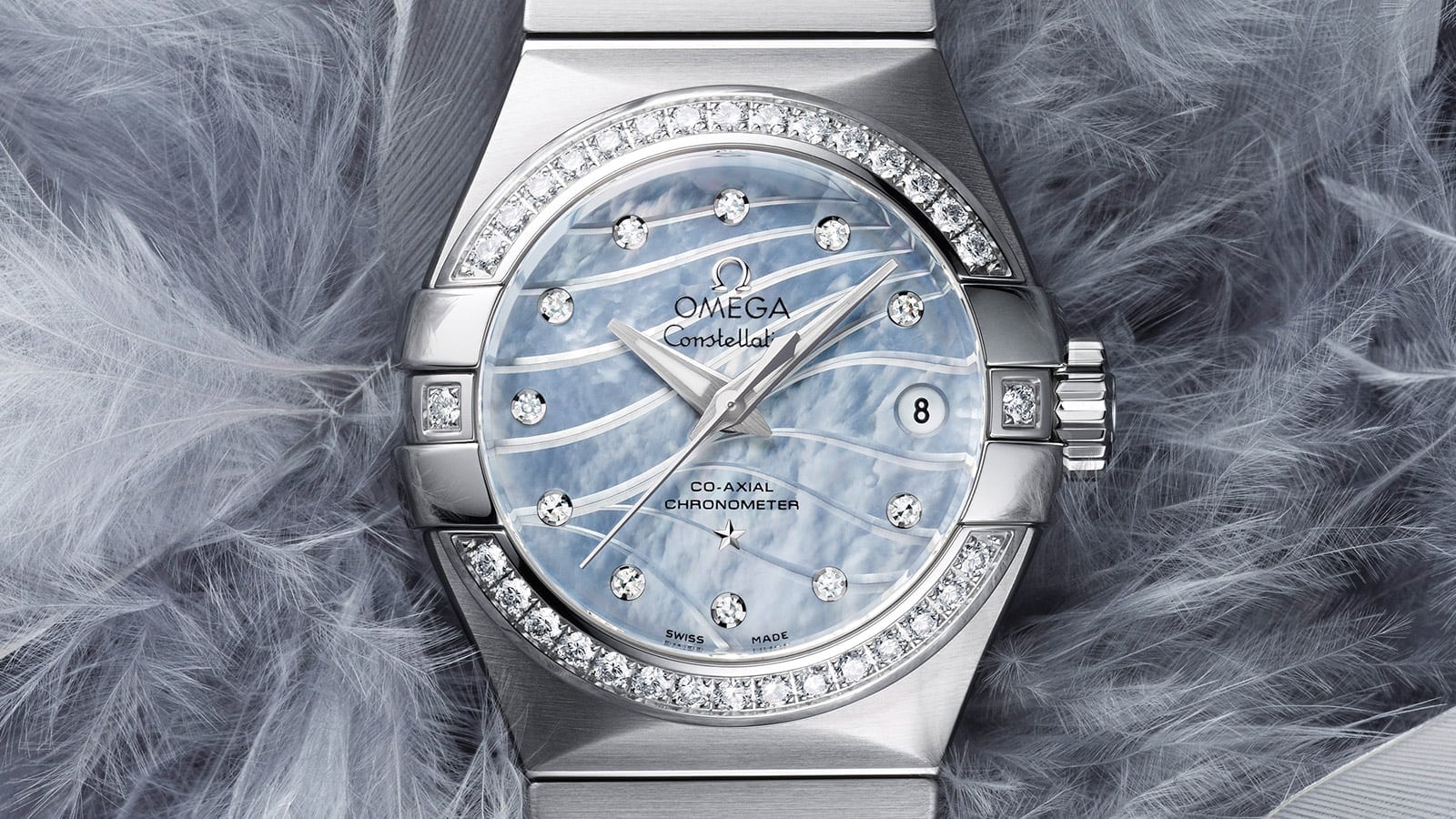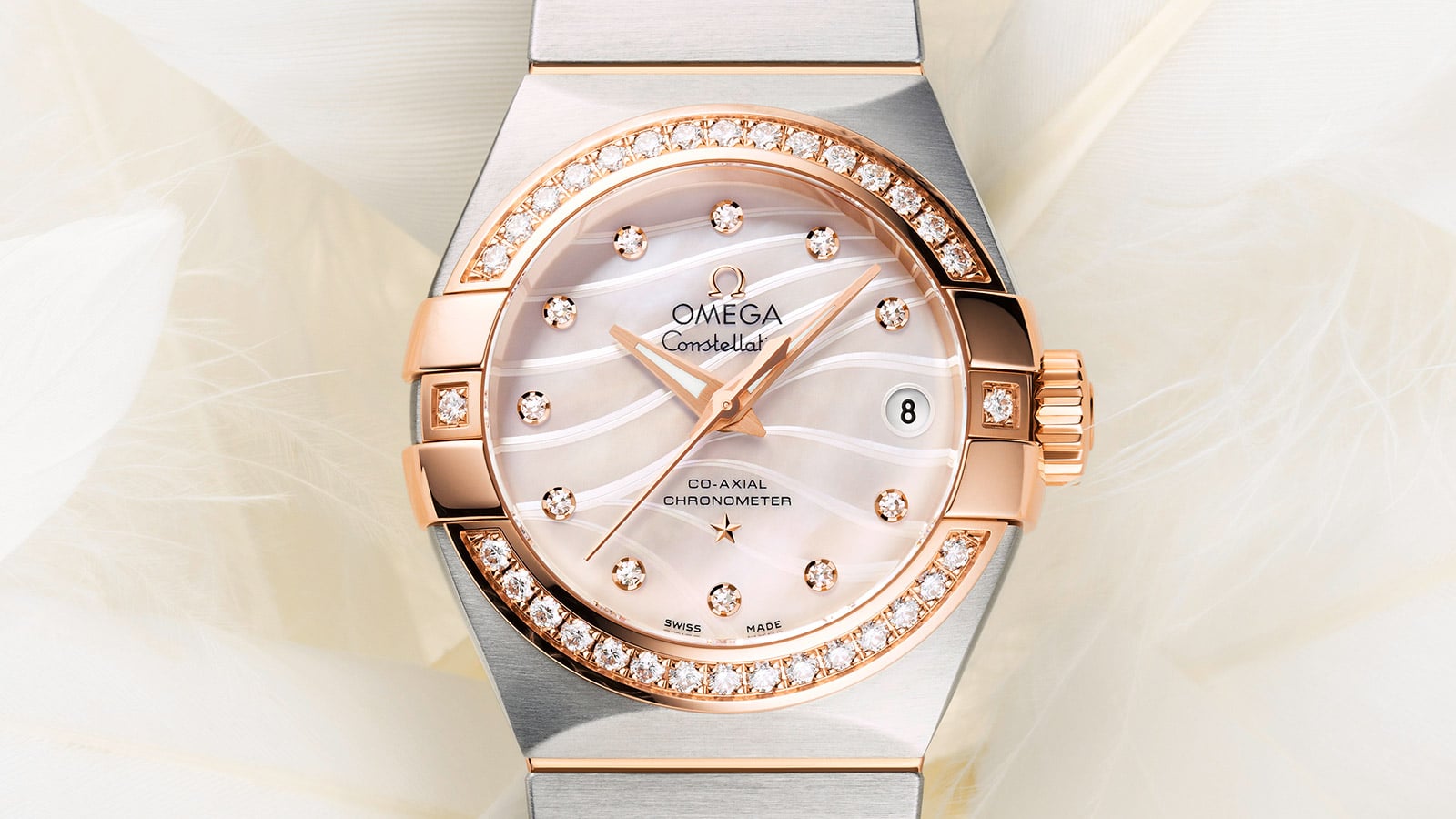 CONTINUING THE LEGACY
Clearly, the new Constellations are strongly inspired by their iconic ancestors. Within the design, the familiar star is still at the 6 o'clock position, and the claws, refined and updated, define every watch in the collection.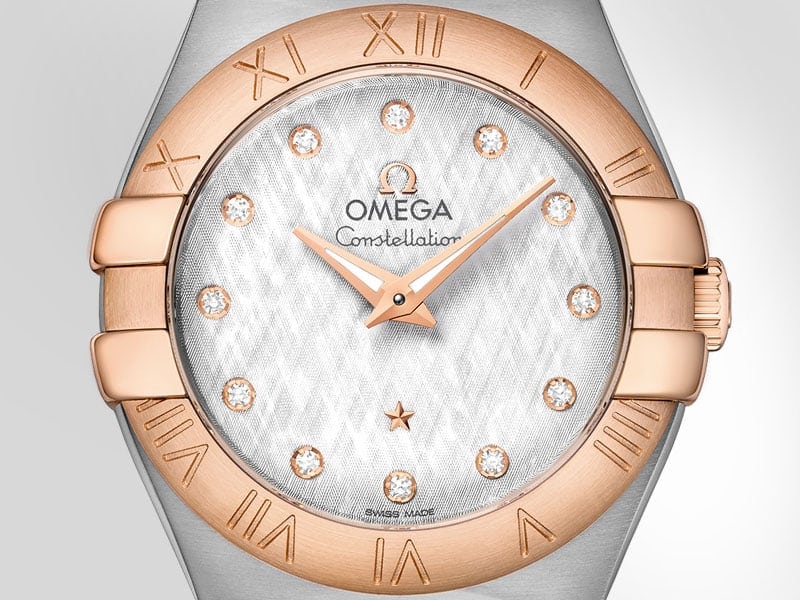 THE CAPTIVATING DIAL
Choose from a large range of colours; all finished with a sun–brushed, super-nova, or mother-of-pearl pattern. Or select this striking crosshatched texture, which replicates the patterns produced on a traditional Chinese fabric made with raw silk fibers.
Distinctive Features
While retaining the classic look, the new Constellations have been modernized with OMEGA's advanced technology, as well as a wide variety of colours, materials and sizes.
CONSTELLATION LUXURY EDITION
Every constellation in the universe has its brightest stars, and in OMEGA's Constellation line, nothing glitters more brilliantly than the opulent watches in the Luxury Edition. The Collection has been created with a strong visual identity – the dials display a dramatic supernova structure which emanates boldly from the Constellation star at 6 o'clock.
GET CLOSE TO THE DETAIL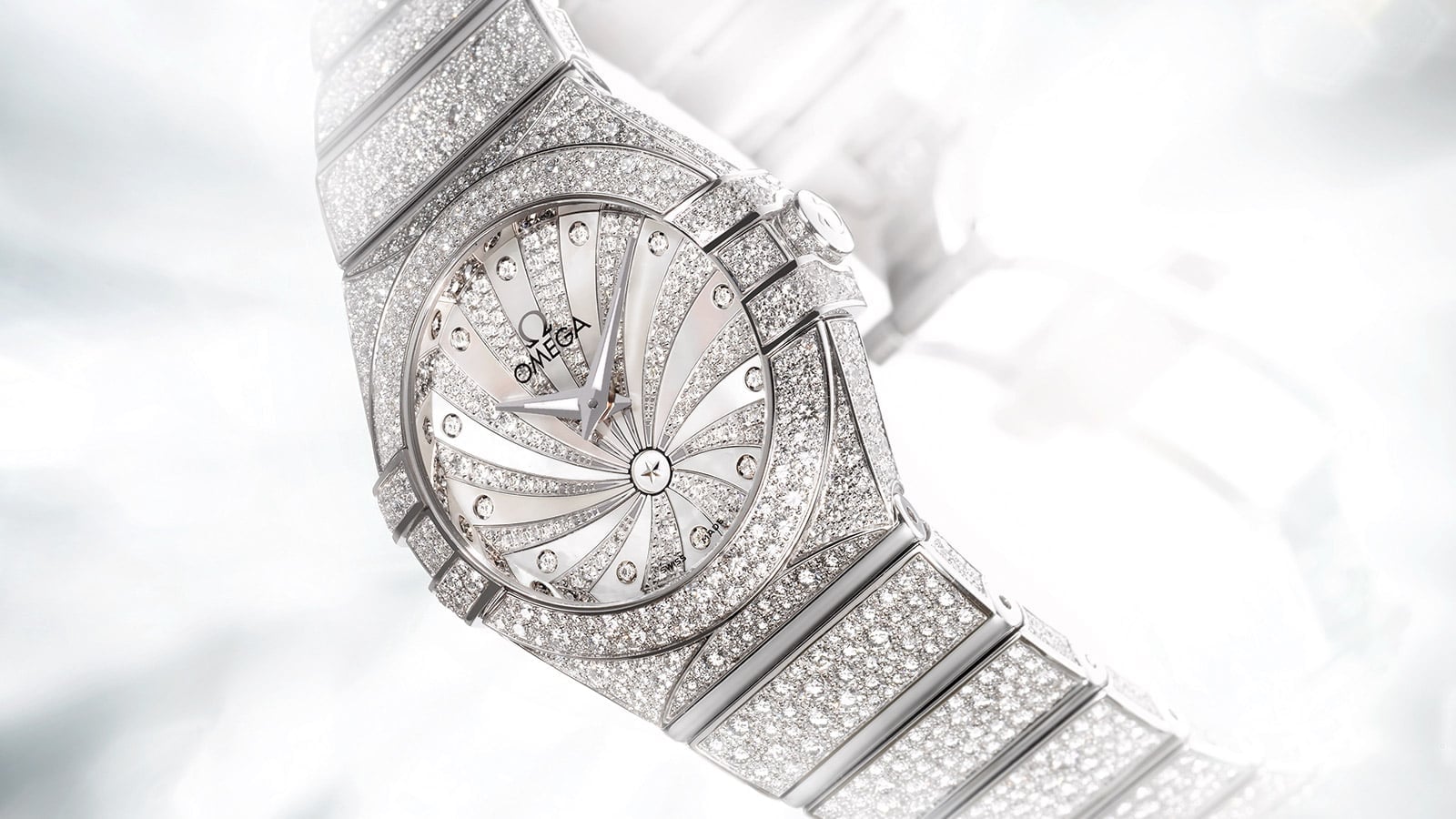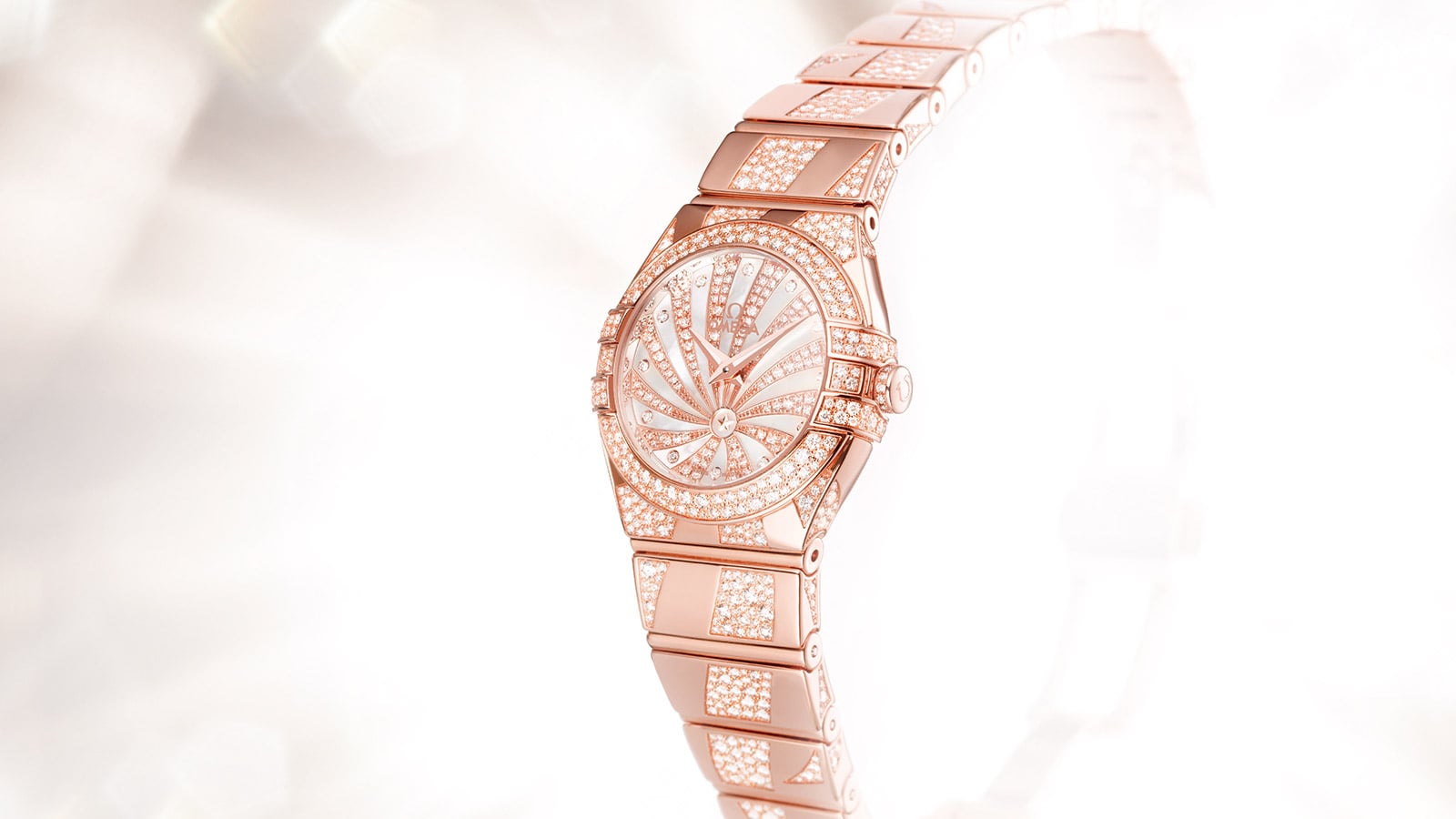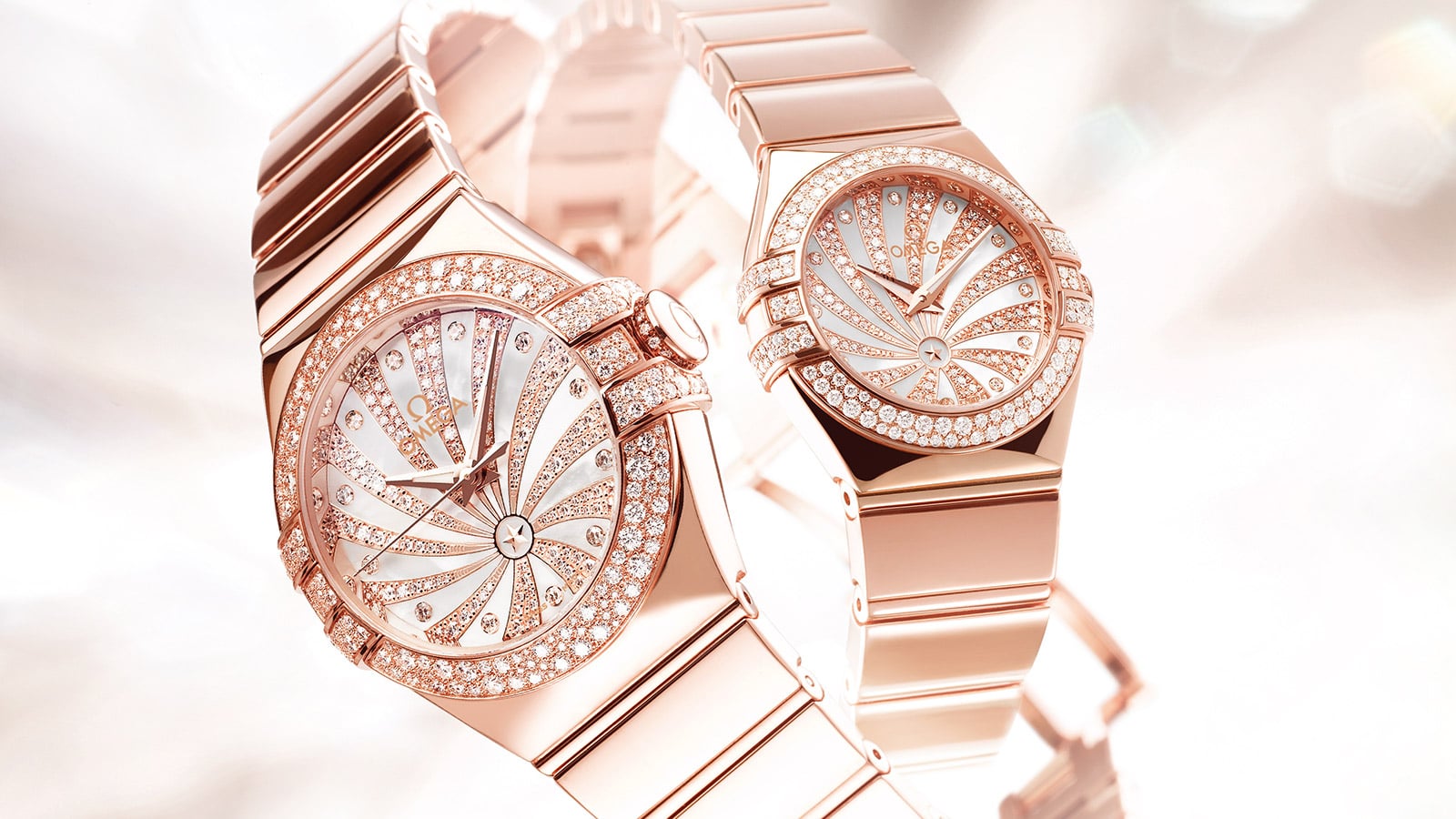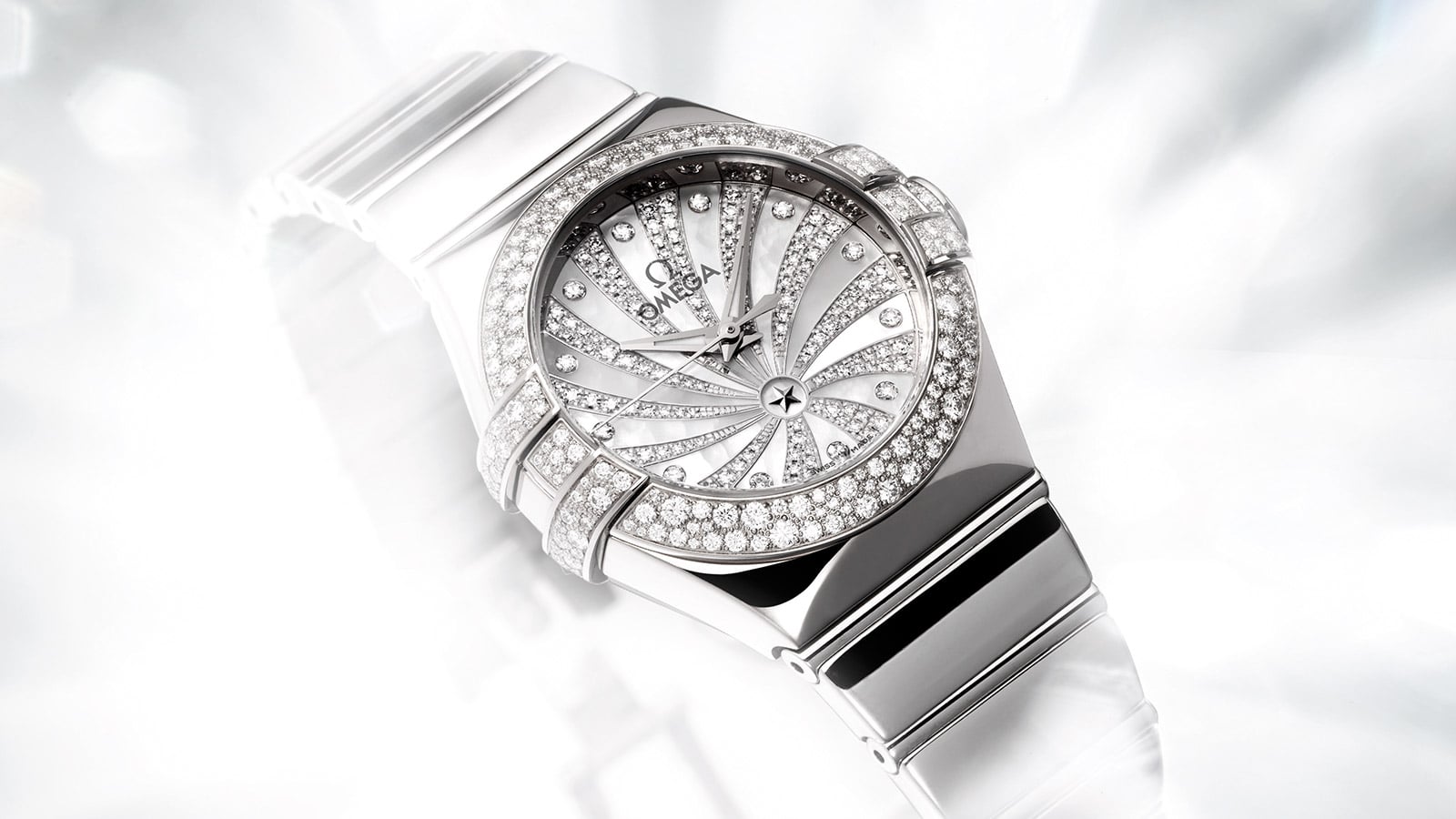 "The collection recalls the tradition of the line while proclaiming originality, design excellence and technical innovation..."