De Ville TRÉSOR The Collection
TRÉSOR
The Trésor Collection
The Trésor collection follows a long tradition of exquisite OMEGA watches for women. These models, however, have been created with a new generation in mind. While inspiration has been taken from the past, the collection is purposely forward-thinking in its design, exuding confidence with a truly modern touch.
KAIA'S CHOICE
Vidéo description: Two models meet. Kaia Gerber shares an intimate moment with the new OMEGA Trésor – a timepiece crafted with elegance and simplicity.
"Just like the women who inspired the design, each model shines with its own personality."
Classic Meets Contemporary
The beautifully thin cases are available in either 39 mm or 36 mm sizes. This classic style is enhanced by a range of straps, which are available in colourful leather or fabric.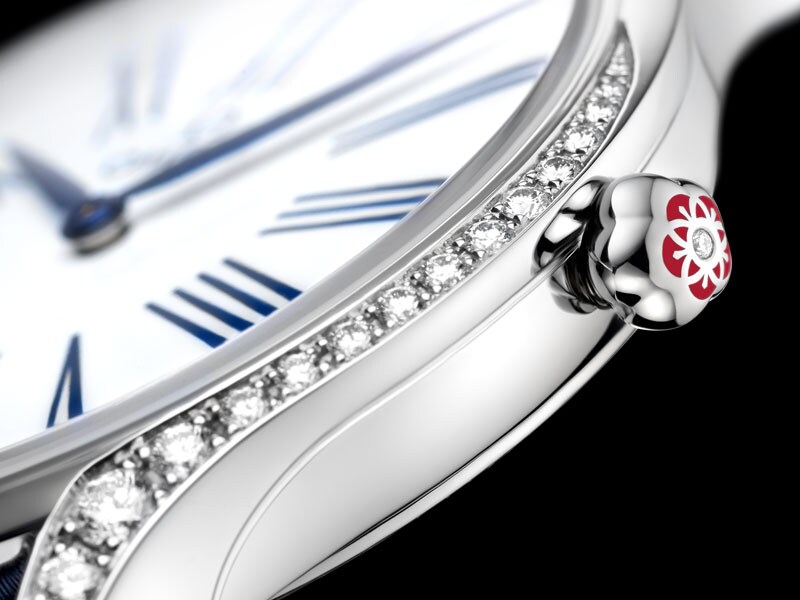 Elegance in Design
In every model, diamond paving curves along each side of the case and a single diamond is set within the crown, which itself is polished with red "HyCeram" for a truly lustrous look. The dials include slim hands and are circled by transferred or embossed Roman numerals.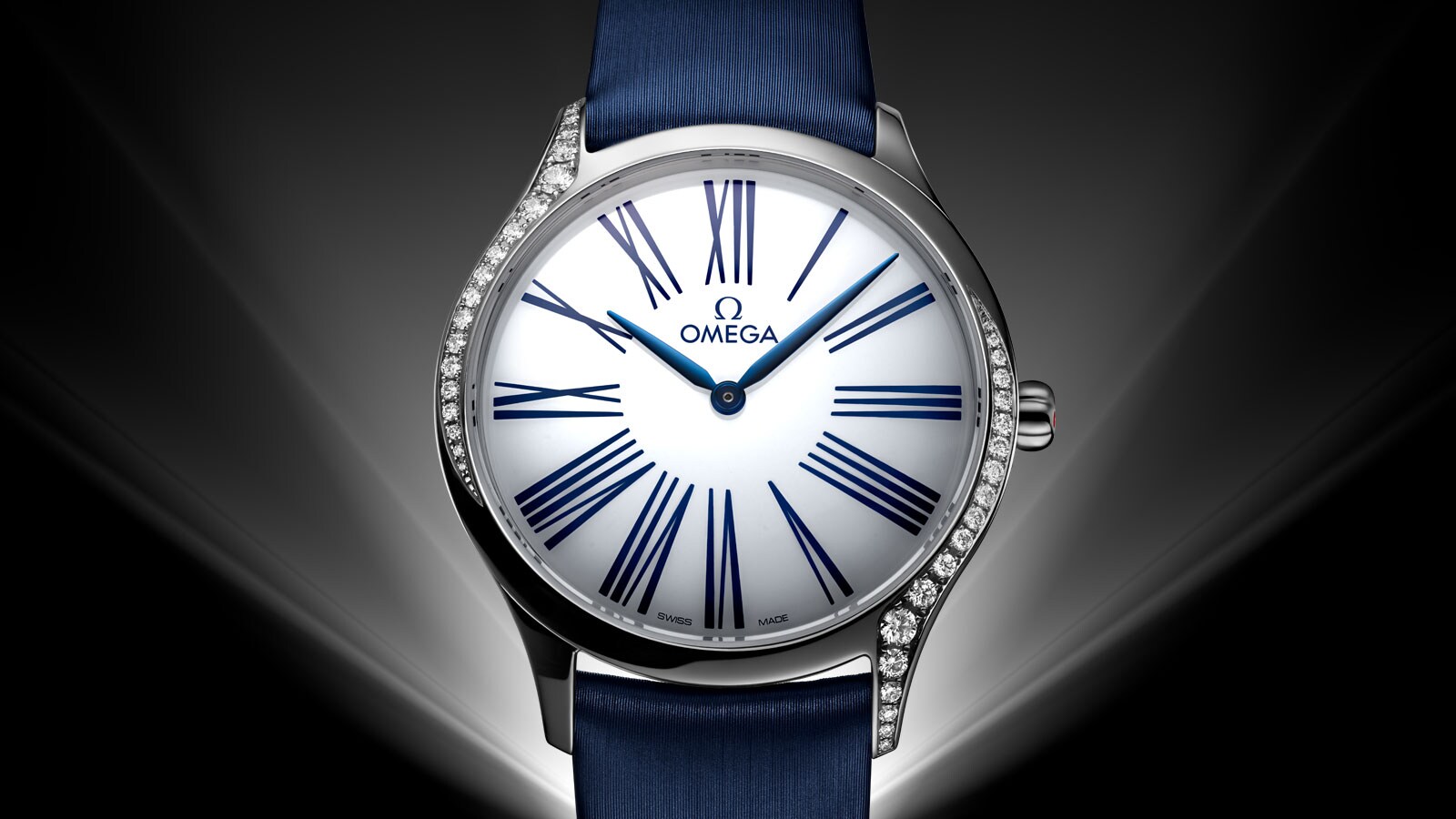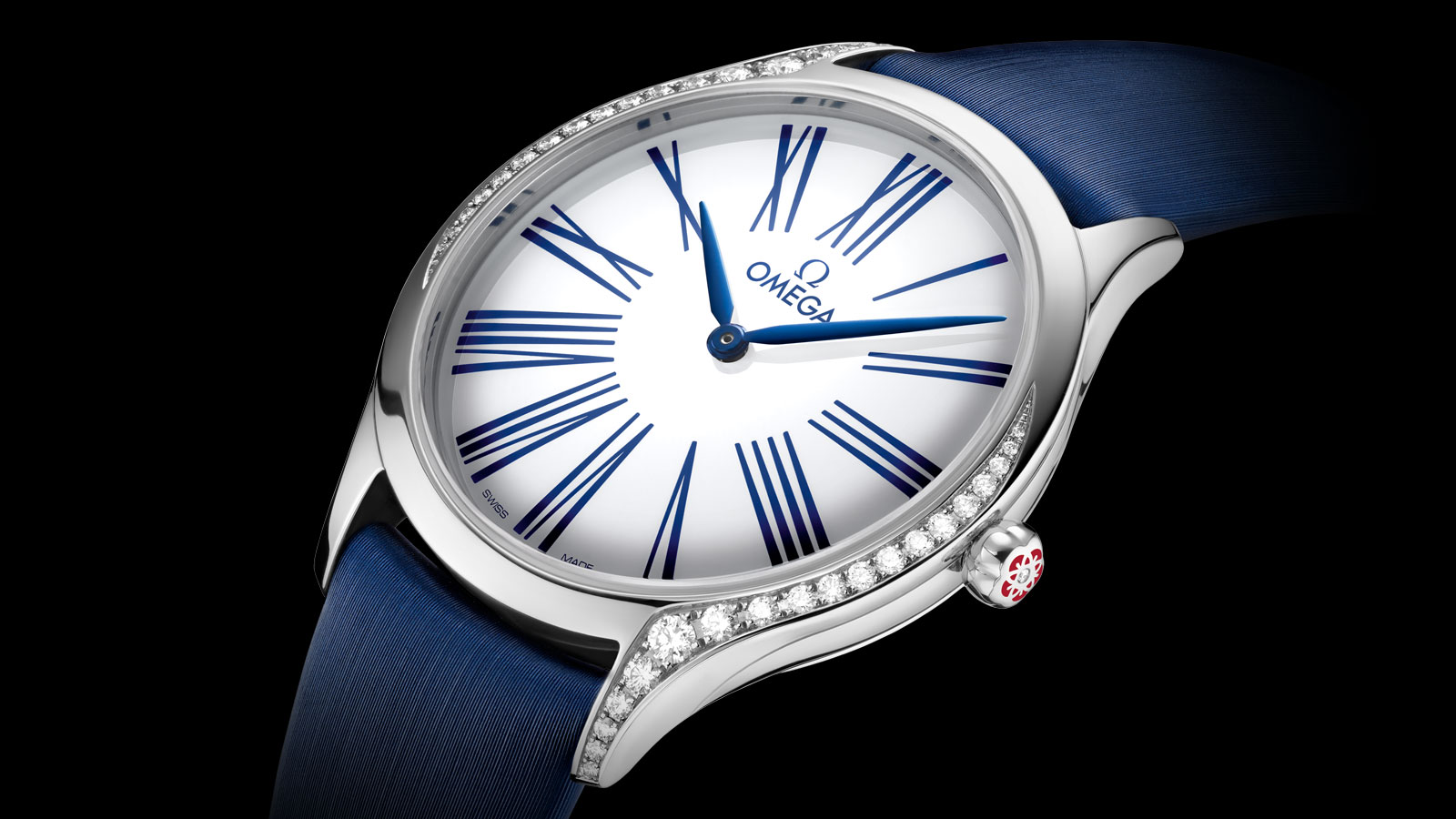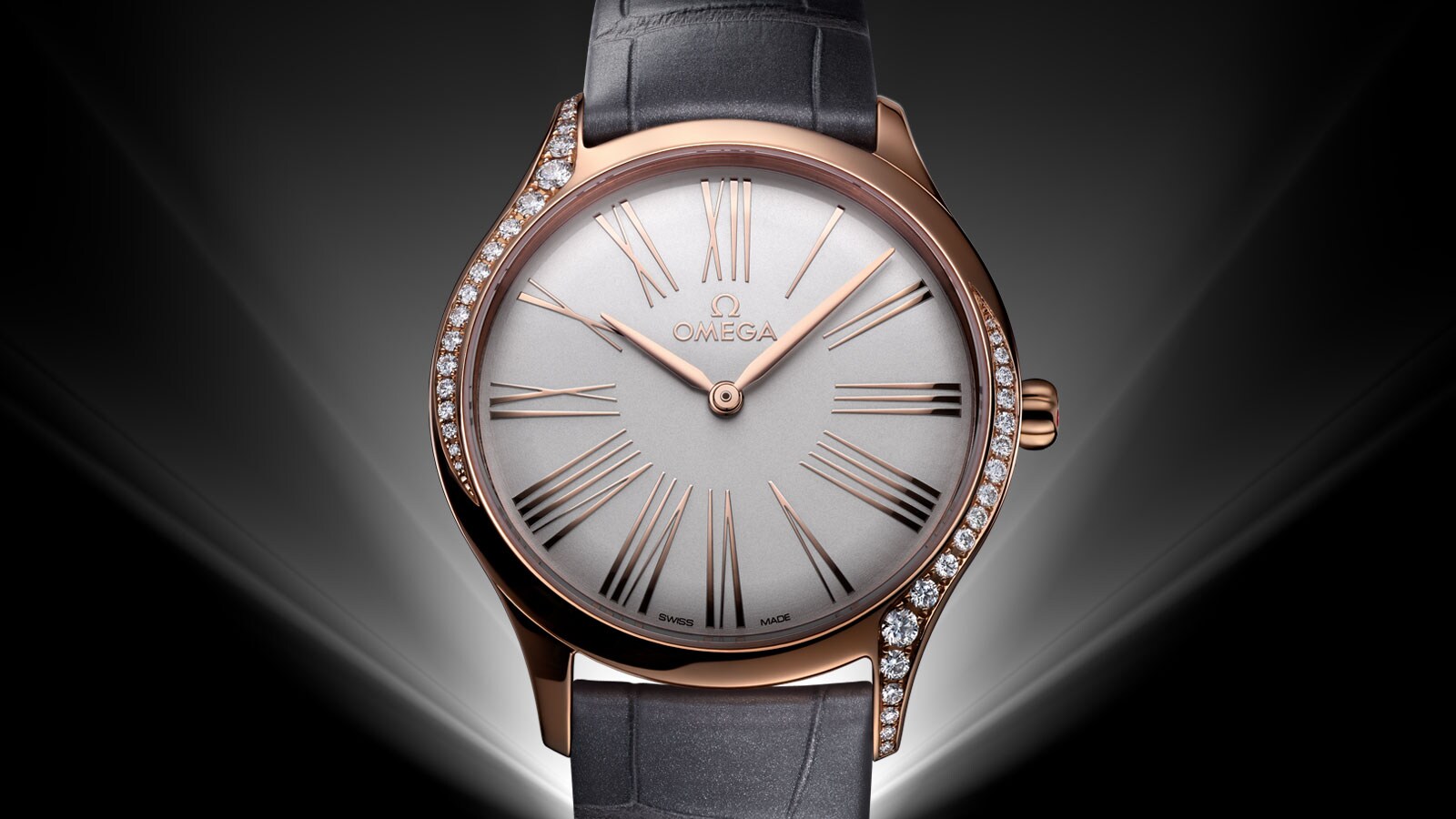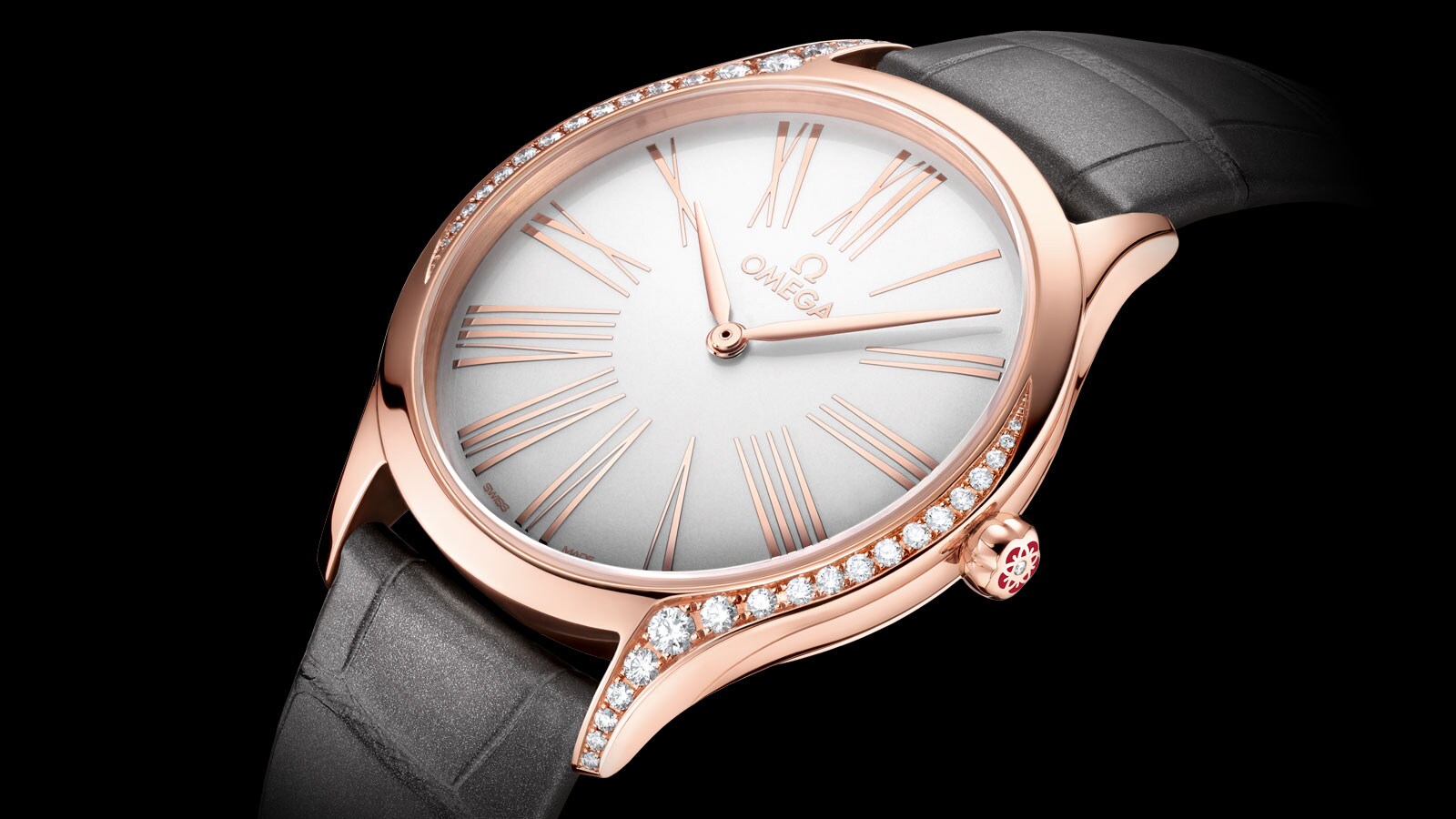 "OMEGA first used the "Trésor" name for a De Ville watch in 1949, referencing the precise movement inside."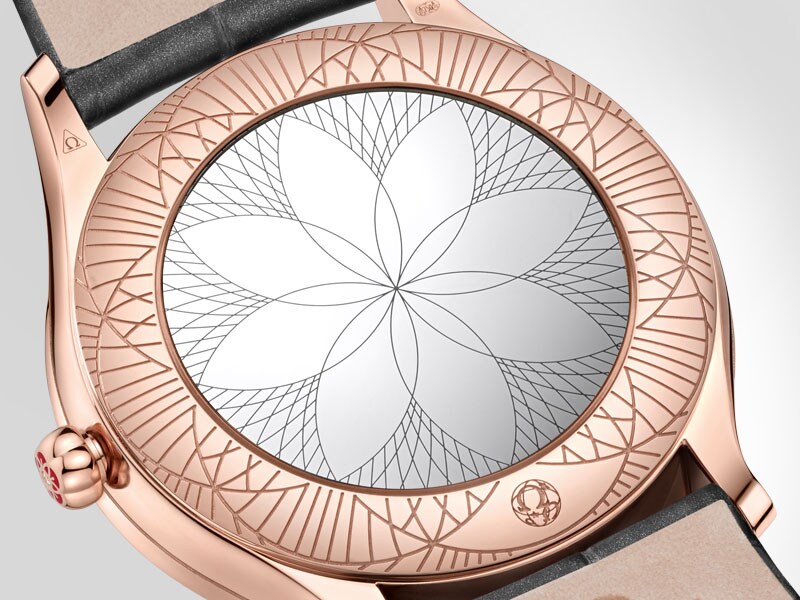 The Mirrored Caseback
Each watch includes a special mirrored caseback with a "Her Time" design. While providing a useful accessory, the mirror is also about reflecting the natural charisma that each woman possesses. Behind this caseback sits the OMEGA calibre 4061.
Vidéo description: OMEGA's De Ville Trésor delivers a classic design with a truly modern edge. With its slim case, diamond-paved curves and special mirrored caseback, this feminine timepiece reflects the needs of a new generation.
The Full Collection
A total of 9 different models are available within the collection. This includes cases made in stainless steel or 18K Sedna™ gold. A diverse range of dial colours are also available - including taupe-brown, mother-of-pearl or lacquered black, white, blue and opaline silver.