THE PERFECT WATCH FOR WORLD'S MOST BELOVED SPY
Lindy Hemming, the Oscar-winning costume designer, was responsible for casting 007's watch in GoldenEye. She said, "I was convinced that Commander Bond, a naval man, a diver and a discreet gentleman of the world would wear the Seamaster with the blue dial." We agree, Lindy.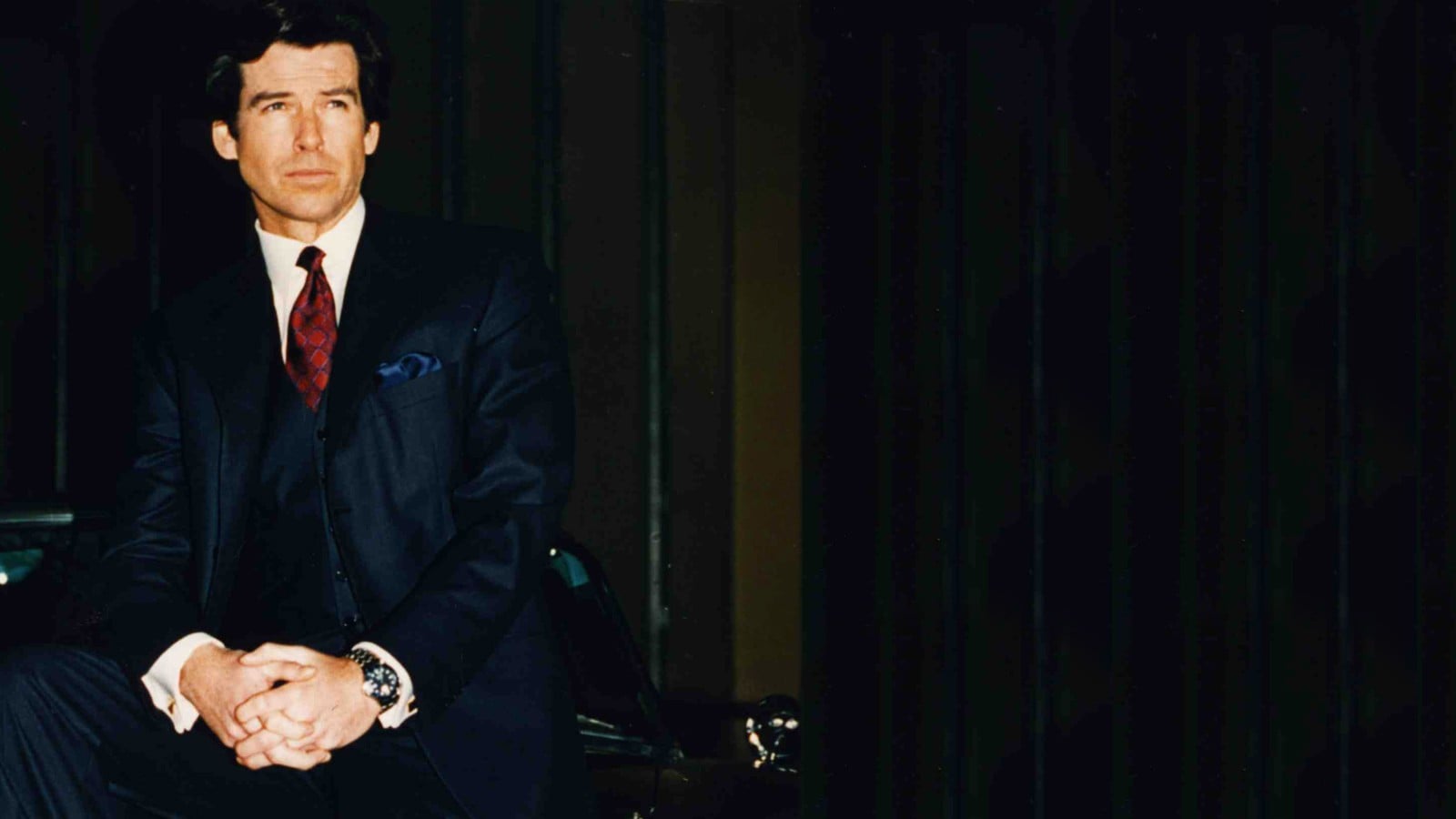 AN ENDURING PARTNERSHIP BEGINS
1995's GoldenEye is about stolen satellite weapon technology and the disintegration of the USSR. 007 wears a Seamaster Diver 300M with a distinctive blue dial. It was the beginning of a beautiful and lasting friendship.
SEE MORE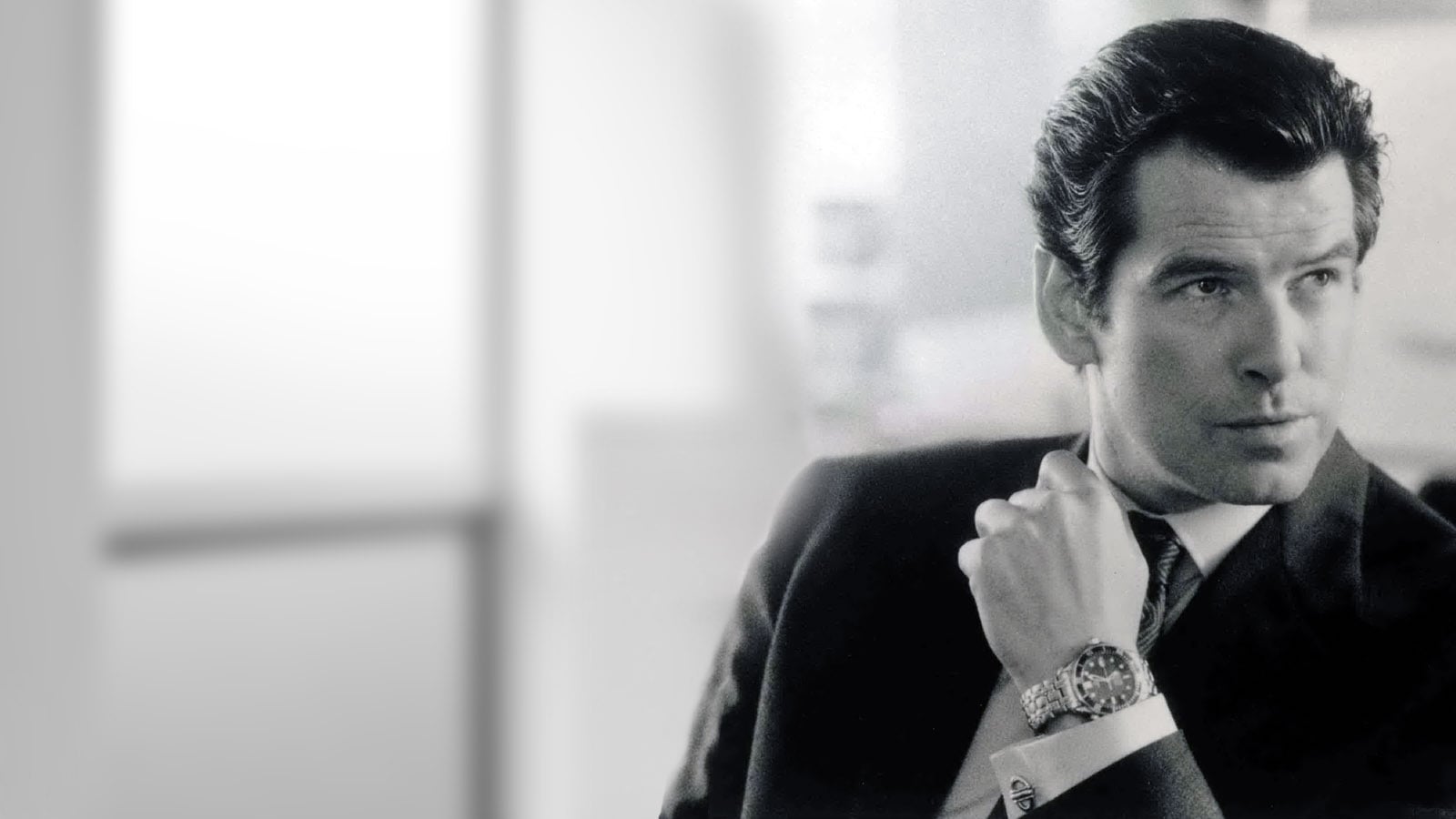 BOND'S SEAMASTER DIVER 300M
In Tomorrow Never Dies (1997), Bond battles an evil media mogul who plans to trigger a conflict between China and the UK. His blue-dialled Seamaster Diver 300M automatic chronometer is outfitted with a detonator.
SEE MORE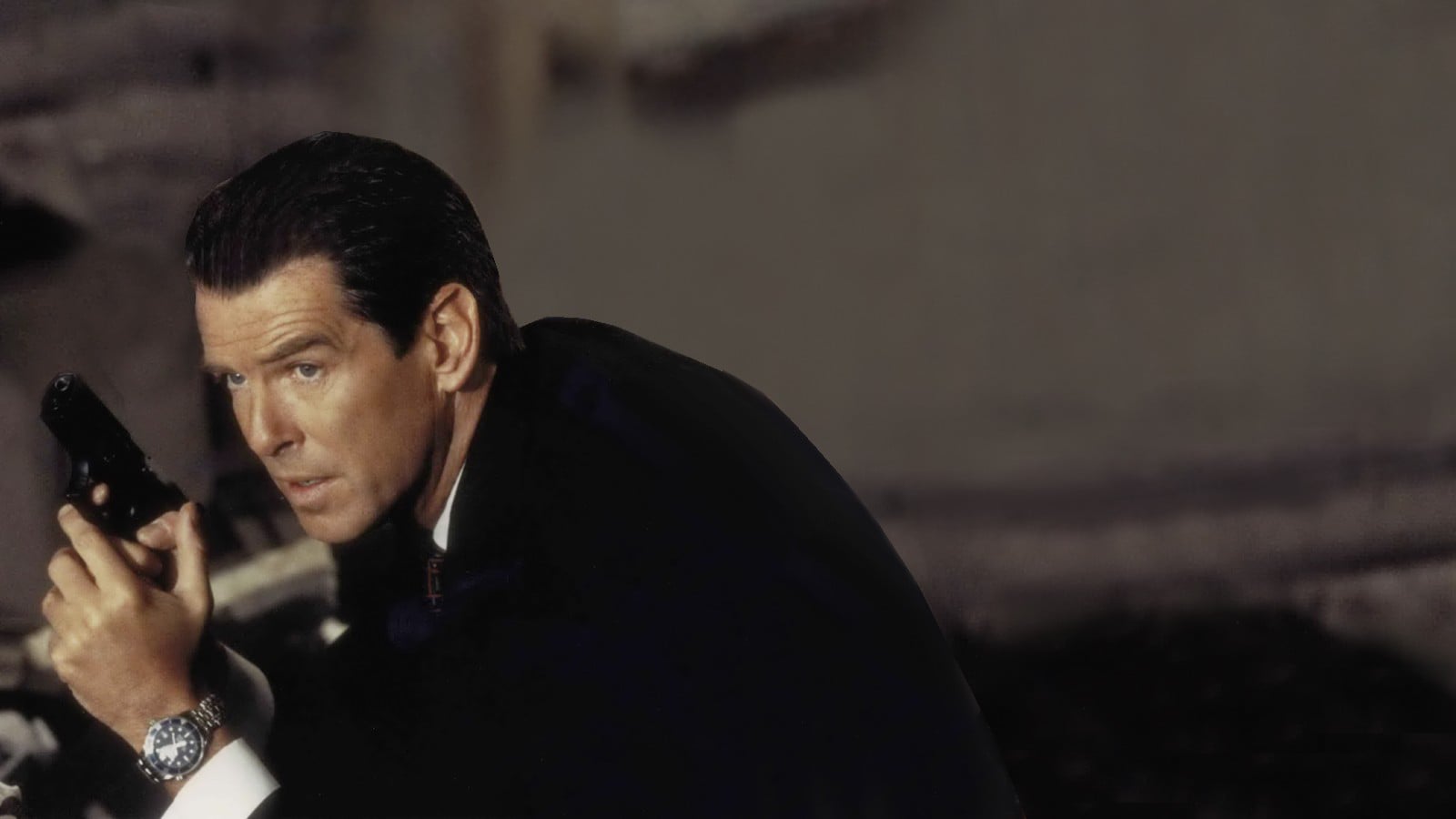 THIS SEAMASTER IS ENOUGH
In The World is not Enough (1999), an ex-KGB man turned terrorist must be prevented from detonating a nuclear device. 007's Seamaster Diver 300M is retrofitted with a strong light and a miniature grappling hook.
SEE MORE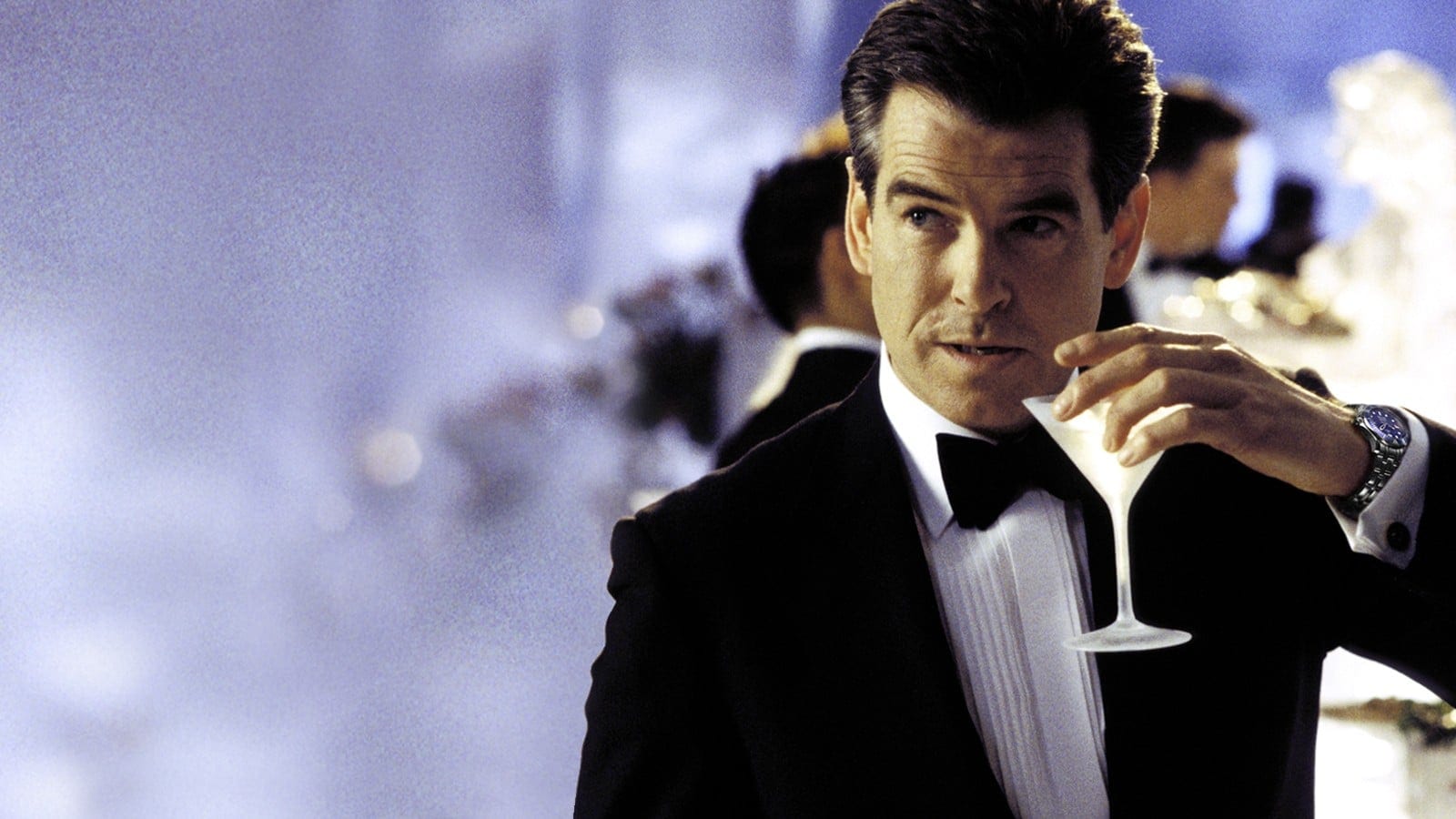 THE THIRD TIME IS A CHARM
In Die Another Day (2002), an arrogant industrialist is working on a diamond-encrusted space weapon that can concentrate sunlight. 007's Seamaster Diver 300M has a detonator pin and a laser in the watch's crown.
SEE MORE
A NEW BOND, TWO NEW SEAMASTERS
In Casino Royale (2006), 007 takes down Le Chiffre over a casino gaming table at the casino in order to financially embarrass him. Daniel Craig wears a Seamaster Diver 300M Co-Axial and a Planet Ocean 600M Co-Axial.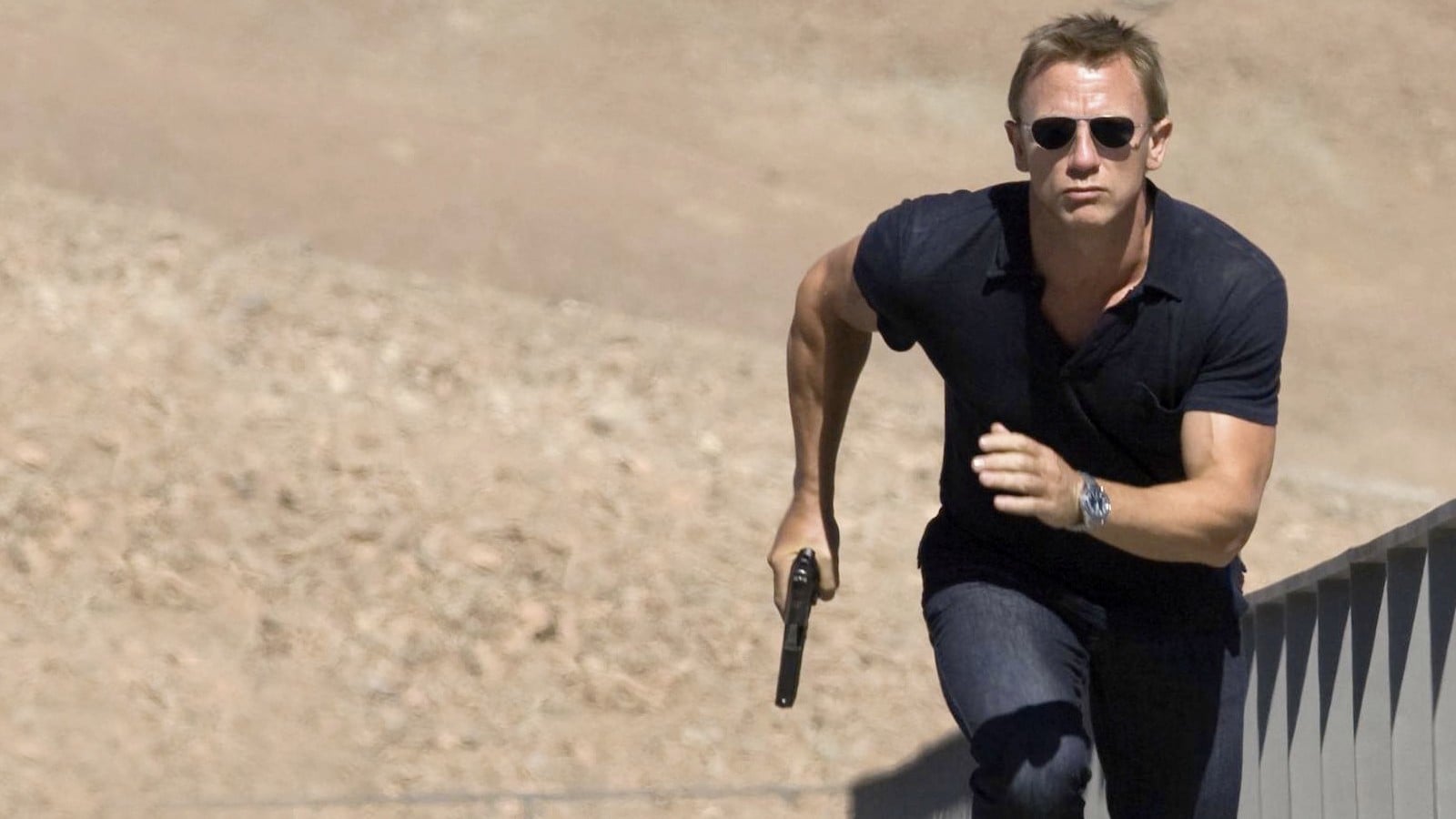 PLANET OCEAN: BACK IN BLACK
In Quantum of Solace (2008), Bond seeks vengeance for Vesper Lynd. This leads him to Dominic Greene, who is exploiting a water shortage. 007 chooses a Seamaster Planet Ocean 600M OMEGA Co-Axial with a classic black dial and bezel.
SEE MORE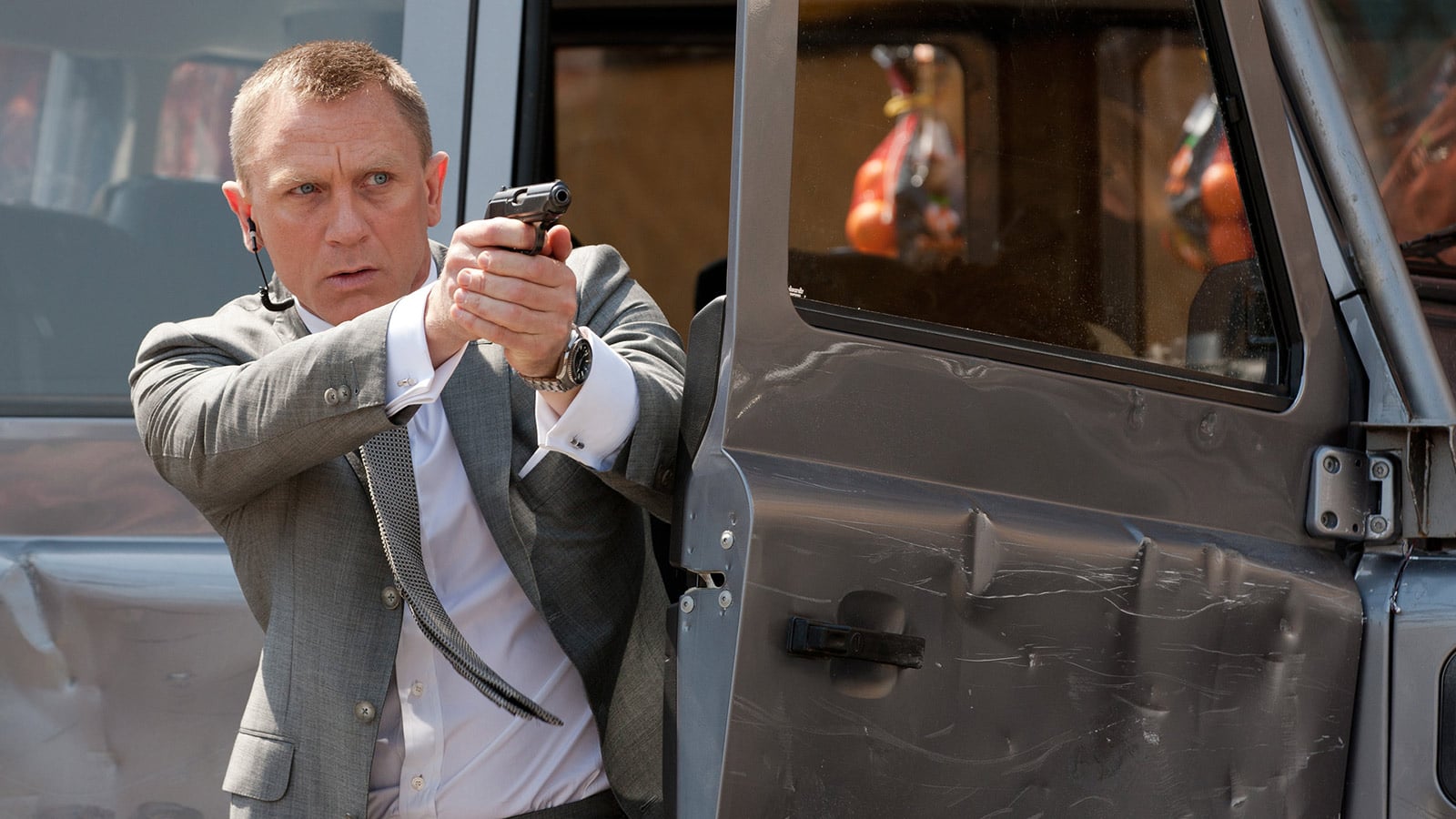 SKYFALL: IT'S AQUA TERRA TIME
The past catches up with Bond in SKYFALL, a film suffused with meditations on mortality and plenty of action. 007 relies on a Planet Ocean 600M and a somewhat dressier Aqua Terra, both powered by OMEGA Co-Axial calibres.
SPECTRE
It's fitting that an ex-naval commander would choose a Seamaster. In SPECTRE, Bond wears two. The OMEGA Seamaster 300 SPECTRE Limited Edition with rare lollipop seconds hand and black and grey NATO strap; and the OMEGA Aqua Terra 150m: a striking watch with a blue dial that recalls OMEGA's rich maritime heritage and Bond's naval background.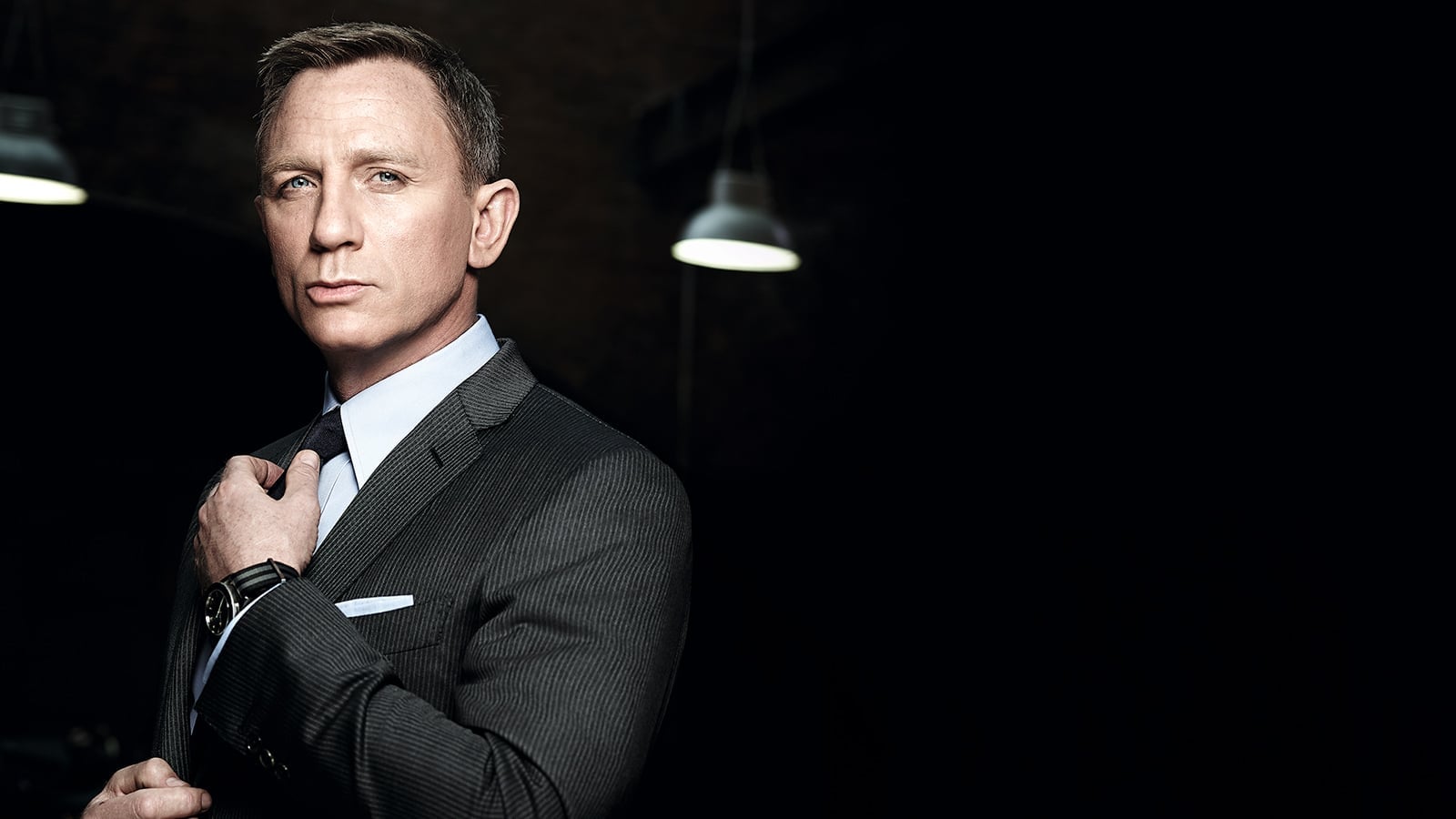 "OMEGA and 007 are appreciated for their fashion flair, adventurous spirit and reliability – they complement each other perfectly."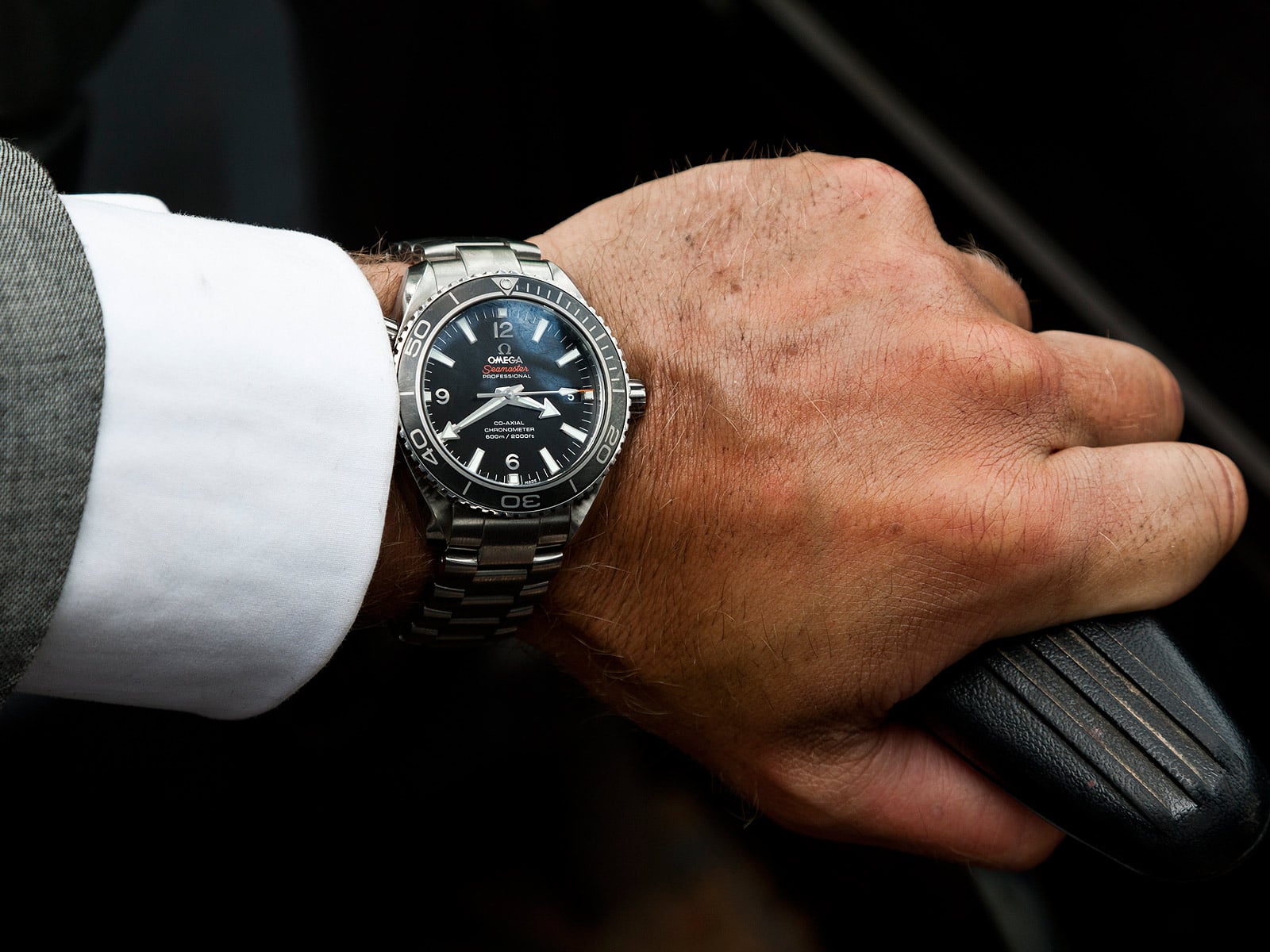 SEAMASTERS THAT CELEBRATE THE WORLD'S FAVOURITE SPY
Since 1995, James Bond has worn OMEGA Seamasters in every film. Over the years, we have also created some very special limited edition timepieces whose special features honour 007 and his legacy of more than half a century of genre-defining movies.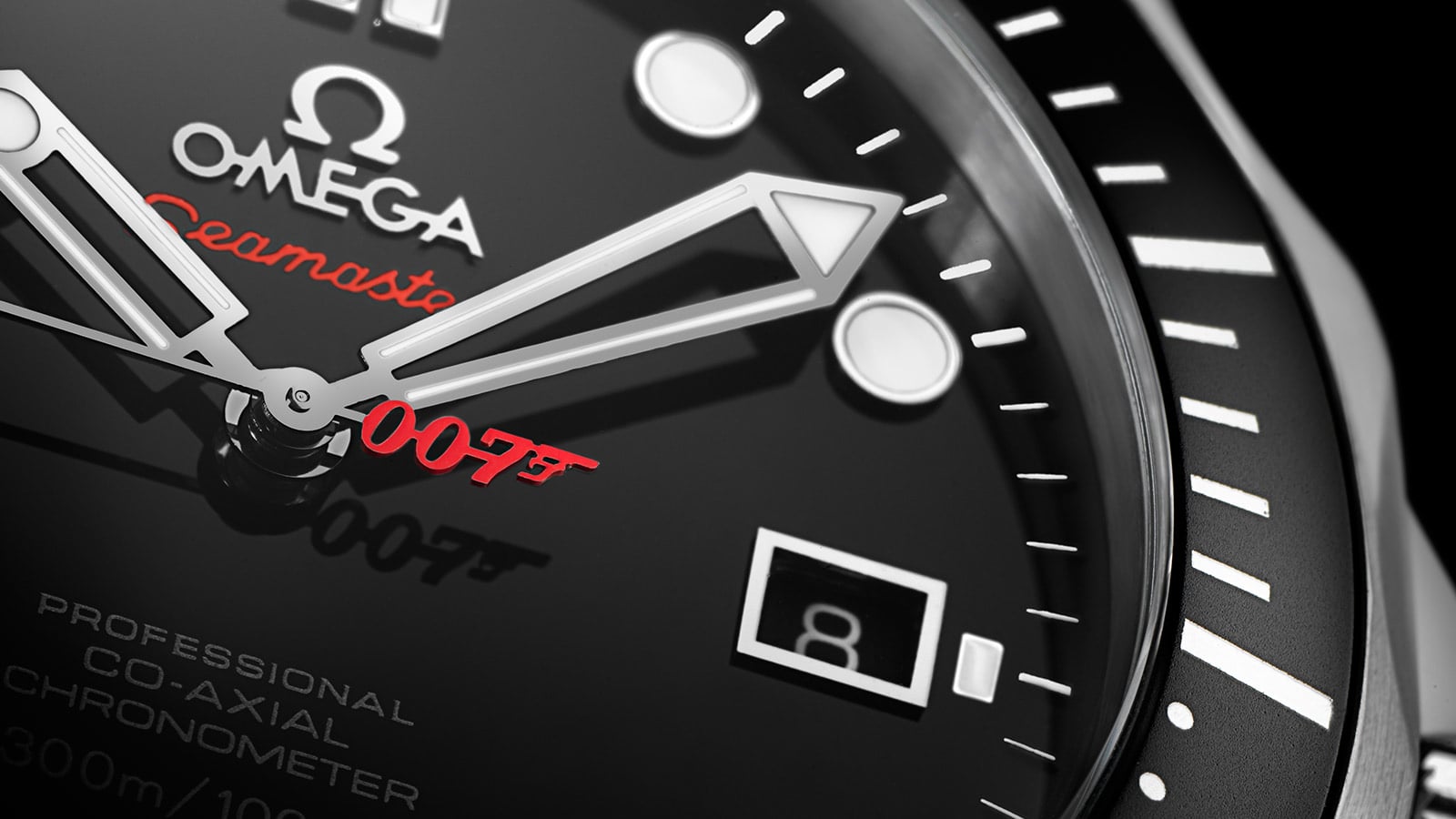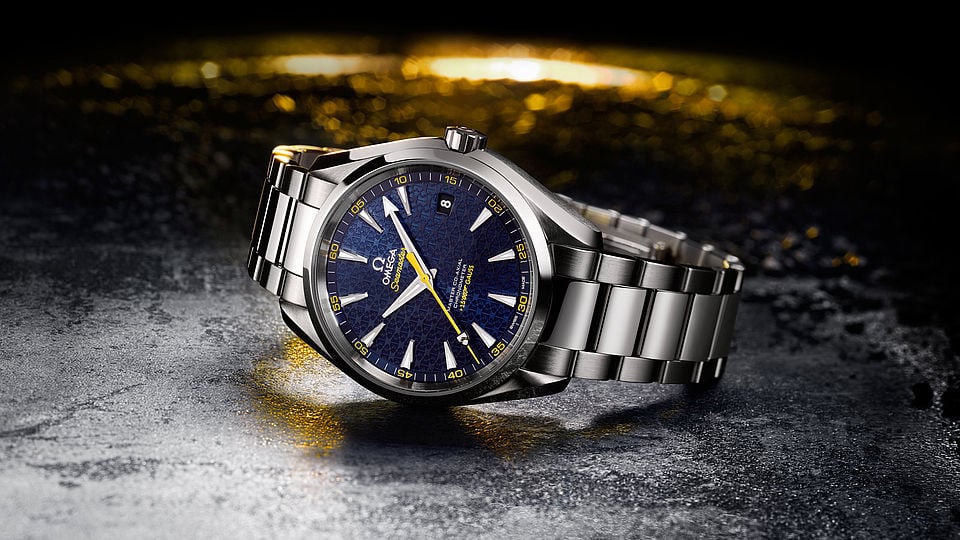 THE SEAMASTER DIVER 300M "COMMANDER'S WATCH" LIMITED EDITION
Inspired by Bond's rank and regalia, OMEGA has created the "Commander's Watch". The timepiece salutes the ensign colours of the British Royal Navy, with touches of white, blue and red found throughout the watch, creating a suave and stately look.
SEE MORE